Key events
53 minutes Korea wants a penalty for a push from Bentancur when that punch paid off, but it wasn't nearly enough, and to emphasize the point, he escapes from the box with superb footwork.
52 minutes Outswinger van Son, 83 men at the near post, and the ball goes over the face of the goal where Rochet pushes away.
52 minutes Sangho goes for Olivera again and forces a corner kick with a cross that is blocked from behind.
51 minutes Jinsu finds Son, who isolates Gimenez and seems to be sneaking around him; if he can, he will get a chance. But Gimemez doesn't fall for the feint and grinds his challenge to perfection; he plays superbly here.
50 minutes The crushed stuffing in a Suarez-Wooyong sarnie, Jinsu takes a beating on the rutabaga, but she'll be fine.
48 minutes Uijo runs across the penalty area, so Gimenez absolutely flattens him with a very fine tackle. I like the way the referees run games here – we can be lax when it comes to allowing challenges that win the ball.
48 minutes Son pulls to the left and tries to twinkle Caceres, who has no such thing.
47 minutes If this game ends in a draw, this group will be very interesting, and I'm already wondering if we can see all four games to the end.
46 minutes "The flag layer list generator could certainly be used for this," says Carwyn Morris. "There is even a 'community ranking' that puts Brazil in first place and South Korea in the S tier. .. the UK?! There are clearly some patriotic list makers here.
My God.
46 minutes We are going again…
Our players are back.
Disaster strikes! "Korea is out of takeout!" laments Richard Prasad. 'I can't find orders being taken anywhere…at least there's still beer. World Cups over, when Ji-Sung Park was Korea's talisman, when we listened to Korean commentary every time they said his name, we drank. Got messy. Now listen to him on commentary. And drink when they say Heung-min Son's name.
What's Park's comment like? His comfortable threesome with Tevez and Evra was one of my favorite things about '00s football.
Oh yeah, Paul Haynes sends us the flag of Zheleznogorsk.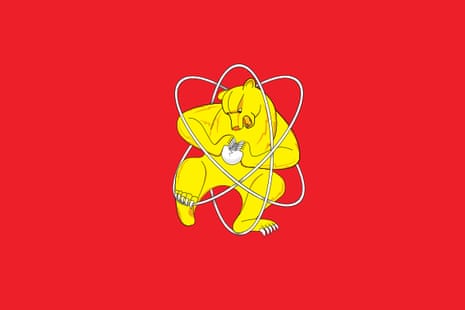 Half-time email: "If you're new to it, you should look up the Maryland state flag," says John Powers. "It's loud, it's obnoxious and they show it everywhere…"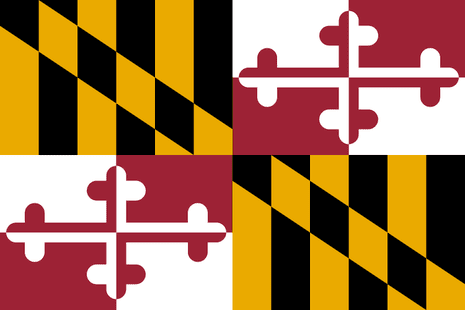 Half-time reading: Brian McClair, snot rockets and timekeeping in football.
HALFTIME: Uruguay 0-0 South Korea
Another fun game – that one extra minute tells us there's a pace – with no goals, but I'm pretty sure we'll get at least one at some point.
45 minutes One minute is added.
45 minutesNunez is up front now, which makes sense – he's exhausted on the wing and Suarez is no longer the one-man striker he used to be. And Nunez runs to Inbeom, who stretches to make sure the foul is administered correctly. Uruguay makes nothing of the free kick.
44 minutes The corner kick is a good one and Godin turns it into a brilliant one, leaping with the fury you expect to deliver a mighty header that clatters the base of the far post! Oh man, that was serious behavior! But Uruguay has to make do with a further corner kick, that's what it comes down to.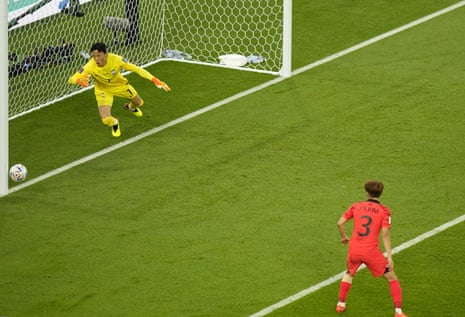 43 minutes Uruguay counters with Valverde, who finds Pellistri, and he crosses for Suarez, but Youngghwon sticks the ball behind.
41 minutes "Angry Welshman here," says Matthew Fry. "We have the best flag, it has a dragon on it. I would also like to highlight the flags of the provinces of Liberia, they really have a 'took me ten minutes on MS paint' charm. I think Maryland County is my favorite.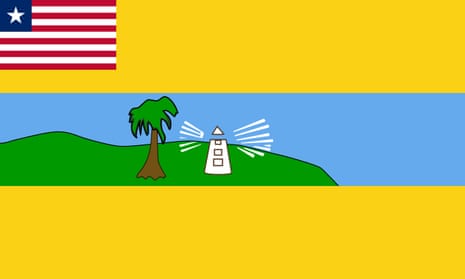 40 minutes Jaeusung makes a good run to the inside right, he seems to cross… and Godin is there to clear.
39 minutes More Korea possession, then Inbeom decides to dig from 30 and hit the back post.
38 minutes Uruguay investigates, but Korea's defensive distance is really good and Vecnino eventually goes into contact. So far they have only created through Gimenez's long passes – they need to get the ball to Pellistri, who has had little of it so far.
36 minutes Uruguay's fullbacks are giving their team a problem. They keep getting caught too narrow or too wide, which also tells us that Korea's wide players move very well.
34 minutes Arrrrrgghhh! Korea pin Uruguay in their own box and Moonhwan finds a great position on the right side of the box, found through a great, quick pass from Inbeom. The cross is perfect, picking out Uijo, who waits alone in the box; he just has to swipe in the far corner, but the eyes light up, the head goes back and the ball goes over the top.
33 minutes "Sharing joy?" emails Matt Dony. "Richard Dawson's new album, The Ruby Cord, is a thing of absolute beauty. Late play for album of the year. I can't stop playing. In more pertinent areas (and I'm aware I'm not the first to raise this point), is there a strike partnership with more potential for chaos that Suarez and Nunez are? The sublime, the ridiculous, everything in between, multiple matches."
Then go. I think this is my single of the year.
32 minutes South Korea goes wide with Jinsu, but his cross isn't flat enough, so Sangho has no chance of winning it in the air against Caceres.
31 minutes
Good beer there too.
31 minutes South Korea holds on for a while, acknowledging that the balance in the game has turned against them.
29 minutes "In view of the flag talk," says Jack Ball, the lack of love for the beautiful Seychelles flag is disturbing. To round out the top five: Barbados, Brazil, Kenya, Bhutan. Bottom of the pile, Nepal. Get that double triangular flag out of here!
I agree with Seychelles and Brazil, but respect Nepal for trying something different. I wish I could take pictures of them all, but there's a game going on I guess. I highly recommend the children's placemats with a world map on one side and world flags on the other.
27 minutes Ohhhhhh maaaaat! Olivera makes it from Bentnacur to lead an Uruguayan counterattack, and they've got a man to spare! It's Darwin Nunez! But with so much space and time to measure the pass, Olivera loses the run to himself and overshoots his pass when there was so much margin of error to put his mate in the keeper.
26 minutes First flash of serious Son. Turning in from the left, he whistles Olivera full and curls to the far post, but Godin is there to head clearly.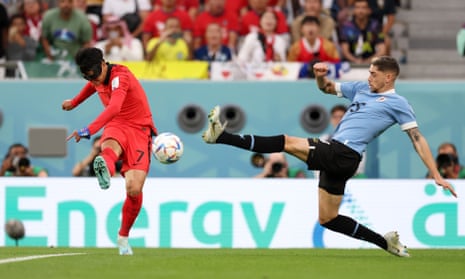 25 minutes He takes aim at Gimenez, a phalanx of bodies spring up and a defender's head shoots back for a stalled corner.
24 minutes Uruguay is starting to assert itself, Valverde in the foreground. He has been grabbed around the neck, but Wooyoung I think, and will now put the free kick into the penalty area from 40 yards….
23 minutes "With all due respect for the pain your wife suffered during the 2010 World Cup," says Admir Pajic, "can we throw the whole 'Suarez robbed Ghana' story in the trash? Suarez made a professional foul to prevent an obvious goal. He didn't hurt anyone. He didn't even bite anyone! He couldn't get away with it – he received a red card that forced him to sit out the World Cup semi-final against the Netherlands. The referee made a correct call to give Ghana a penalty. Asamoah Gyan missed it but even that wasn't the end for Ghana as they had a chance to win the penalty shoot-out. They didn't. Maradona against England in 1986, referee Byron Moreno against Italy in 2002 and referee Peter O'Leary against Bosnia and Herzegovina in 2014 got off without penalty. Suarez has served his time."
I agree with that. The game tells you what happens when you do certain things, Suarez did one and Ghana couldn't punish him.
22 minutes Better from Uruguay, another nice pass from Gimenez, this time to the right, allowing Pellistri to muffle a cross that Nunez, running, jumping and hitting, couldn't quite reach. Suarez turns the ball back in, but Korea away.
19 minutes But then, out of nowhere, Jimenez unfurls a glorious halfway pass to the box, Valverde leaping for control. But as he tries to adjust his body and find a shooting range, a defender steps in and the ball goes behind. That should have been a corner kick, but Clement estimates a goal kick.
18 minutes Korea stretches the game really well here, and again Sangho holds the width to the right and they find him. He can't find a decent cross, but his side is the better one at the moment.
17 minutes Another good substitution, this time to the left, sees Jinsu darting forward from left back – Pellistri slowly follows – but a bad first touch means he can't get his foot around the cross before the ball runs after him.
15 minutes "Conflicting names," says Eanna Mac Craith. "The best has to be Dennis Wise?"
I actually meant first and last name, as in Clement Turpin, but name and person? I enjoy Mark Noble, but Felipe Melo is my favorite.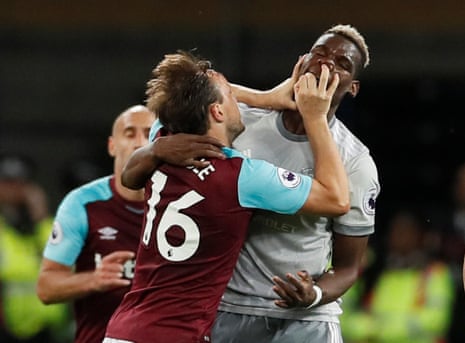 13 minutes Son throws a lollipop at Pellistri, so Caceres extends a thigh so he can jump over it, with no foul committed. Uruguay then races forward, Suarez makes a left to center pass for the onrushing Vecino, but it gets over his shoulder and he's out of control, so Seunggyu collects easily enough.
11 minutes Uruguay is in my top five flags," said Steve Brennan. "surpassed only by France, the most serene Republic of Venice, Dnipropetrovsk Oblast and the Isle of Man."
Mine, off the top of my head: Uganda, Macedonia, Colombia, Italy, Ghana.
10 minutes A serious challenge from Valverde puts Uruguay away, but they can't make the most of a throw deep in the South Korean half and immediately Korea jumps. They can't make the most of the opportunity, but they haven't come to frustrate. Uruguay, meanwhile, is not playing the 4-4-2 I expected; Nunez is on the left, Pellistri on the right and Valverde in the middle.
8 minutes This time Son goes low to the nearest post, sort of an Anderton effort for Sheringham, but once again Nunez is there to intervene.