The return of some of the Australians could be controversial in Australia. It will likely pose a challenge to the country's security organizations, according to sources who speak on condition of anonymity as they are not authorized to comment publicly.
There may not be enough evidence to charge all adults with terrorism crimes, so some may be out in the community and need to be monitored by Australian authorities. The government could also accuse some of deliberately entering Raqqa or Mosul, the capitals of the so-called Islamic State in Syria and Iraq, where it was illegal for Australians to travel at the time.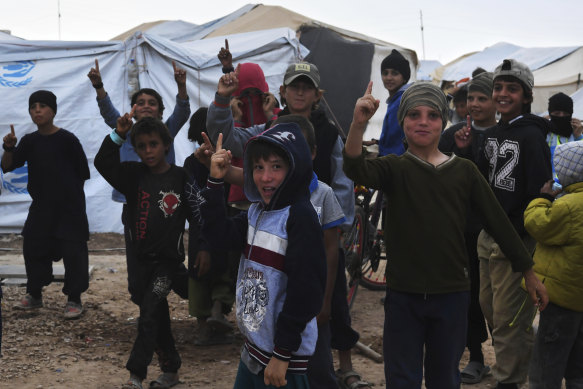 Authorities can also apply to the court for control orders to monitor their conduct. The deradicalisation of children raised in appalling conditions can also be a major challenge. However, ASIO, other security forces and counter-terror experts have argued that leaving children in the camps could increase the risk of them radicalizing in the future and recruiting Australians online.
Some of the women were children themselves when their families brought them to Syria or Iraq, and others say they were duped into traveling. Dabboussy has previously said his daughter was tricked into going to the Syrian border while on holiday in Turkey in 2015. After being brought to Syria at gunpoint, her husband went to fight ISIS and died three months later, just before the birth of her second child.
Mat Tinkler, chief executive of Save the Children, who visited the al-Roj camp in June, said the repatriation would be "very welcome news" for the children and their mothers in Syria.
"The possibility that they can finally be brought to safety in Australia will be a huge boost for their families," he said.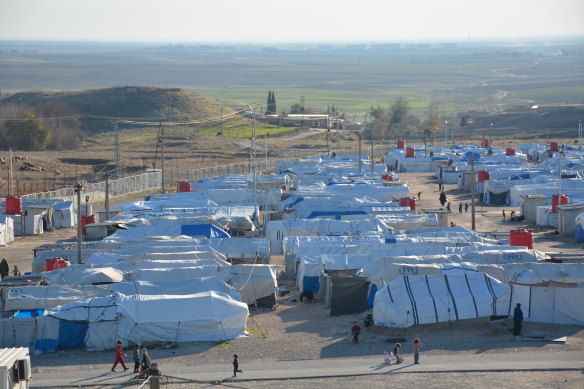 "For over three years these kids have been stuck in one of the worst places in the world to be a kid and their situation is getting more and more desperate… They're just holding on."
Tinkler said the Australian children in the camps are malnourished, suffering from untreated shrapnel and their mental health is deteriorating rapidly.
In 2018, Morrison's government organized the rescue of eight children from Syrian camps, but refused to make a wider effort, despite pleas from the Kurdish authority in charge of northeastern Syria, which has offered to help the Australian authorities. with the extraction.
Loading
Elaine Pearson, executive director of Human Rights Watch's Asia division, said: "It is far too late to facilitate the return of these arbitrarily detained Australians in camps in northeast Syria."
The Australian government has stubbornly refused to return the women and children. Home Secretary Peter Dutton said the women posed a terror risk in 2019 and suggested DNA testing would be needed to verify their Australian citizenship claims. He also mentioned the safety of Australian officials.
"It is an incredibly dangerous situation and the government has been very clear that we will not endanger defense personnel, DFAT personnel or home affairs personnel to support these people," Dutton said at the time.
However, a number of other countries, including the United States, which brought 39 people back, France, Belgium and Central Asian states, have repatriated their citizens from al-Hawl and al-Roj. In 2020, the government of Uzbekistan completed the repatriation of 98 people, including 25 women and 73 children.
The Morning Edition newsletter is our guide to the most important and interesting stories, analysis and insights of the day. Register here.