The officials noted that monetary policy tightening tended to have quick effects on financial conditions, but the full effects on the economy in general took longer to materialise.
"Regarding current conditions, many participants noted that while monetary policy tightening had clearly affected financial conditions and had notable effects in some interest rate sensitive sectors, the timing of the effects on overall economic activity, the labor market and inflation was still quite uncertain and the full extent of the effects had yet to be realized."
That's a long-winded way of saying that monetary policy operates with long lags between interest rate decisions and their economic impact. It can take a year to 18 months for the full effects to show.
However, financial markets are forward-looking and reflect expectations about conditions in a year or 18 months.
The US markets are signaling a recession.
The yield curve in the US is inverted, with interest rates on shorter-term fixed-income securities higher than those with longer maturities. That's in contrast to the normal shape of yield curves, where investors are compensated for the higher risk of holding bonds longer. Every post-war US recession has been preceded by a yield curve inversion.
The Fed's new "slower but higher and longer" approach to monetary policy has implications not only for the US economy and financial markets, but also for other central banks, including ours.
The stock market, despite recent gains, is down more than 15 percent from its starting point this year, with technology stocks most sensitive to interest rates down nearly 28 percent.
It's not just the US economy where economic and financial indicators point to a recession.
Europe, with its specific war-related challenges, is clearly headed for recession and China's last major COVID outbreak is not good for a relaxation of the hard zero COVID policy that has put a major brake on its meager, to Chinese standards, economic growth.
Loading
It therefore makes sense to do as the RBA has done, and the Fed is now softening, and pursue monetary policy a little more cautiously until the effects of the policies taken so far can be assessed.
The 'final interest rate' may or may not be higher than it otherwise would have been, but the risk of monetary policy being tightened too tightly and causing more economic damage than necessary to bring inflation under control would be mitigated.
There is also a risk to financial market stability if central banks react too aggressively to inflation rates that, even if they peak, are unsustainably high.
As discussed earlier this week, there are signs of stress in the main government bond market, with unusually high levels of volatility and unusually low levels of liquidity.
Noting "increased interest rate volatility and indications of strained liquidity conditions" in the Treasury bill market, Fed officials said the market was still operating in an orderly manner.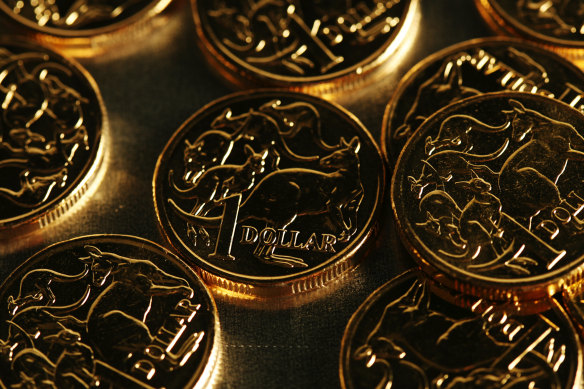 They did, however, refer to the recent "disturbances" in the UK bond market and underlined the value of resilience in the government bond market. A range of possible regulatory reforms that could enhance that resilience were discussed, including capital and liquidity rules, clearing and settlement practices, and the role and structure of the Fed's own facilities.
Several point to the risks of non-banking financial institutions amid rapid global monetary policy tightening and the potential of hidden leverage in those institutions to amplify shocks.
The role that hedge funds and high-frequency traders are now playing in the Treasury bill market – the world's most important financial market – has recently gained a lot of attention from regulators and market participants alike.
Loading
The Fed's new "slower but higher and longer" approach to monetary policy has implications not only for the US economy and financial markets, but also for other central banks, including our own.
Monetary policy outside the US is forced to broadly follow that of the Fed if they are to reduce the risk of interest rate settings diverging too far from the US, which would threaten significant currency depreciations that could drive inflation. (particularly higher domestic energy prices, as oil and gas are priced in US dollars) and can cause destabilizing capital outflows.
The US dollar weakened in response to the release of the minutes and is down about six percent against the currencies of its major trading partners this month. This mitigates to some extent a source of external pressure for the RBA and its peers outside the US, although the US dollar remains about 11 percent higher than at the beginning of the year.