Welcome to your five minute recap of the trading day and how the experts saw it.
The numbers: The Australian stock market ended a positive week with a 0.6 percent gain on Friday as the ASX 200 closed above 7,000 points for the first time in two months.
The benchmark S&P/ASX 200 finished at 7015.6, with the weight of a 1.9 percent gain in the mining sector overwhelming falls in energy and IT stocks.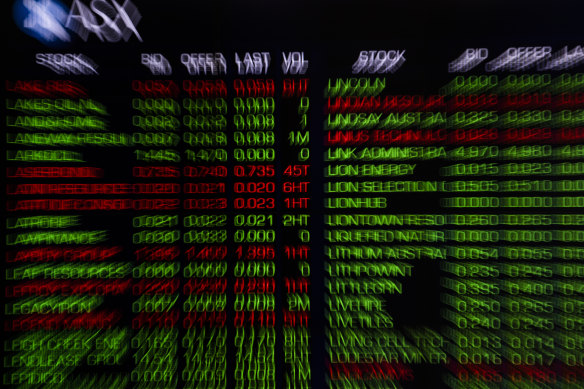 BHP was up 1.7 percent to $38.81, Fortescue rose 2.7 percent to $18.14 and Rio Tinto gained 2.6 percent to $97.74. Lithium miners also performed well, with Pilbara Minerals jumping 3.6 percent and Allkem rising 3.2 percent.
Meanwhile, energy stocks were down 1.4 percent, with Woodside falling 1.3 percent and Whitehaven Coal falling 3.5 percent.
The hitchhikers: Novonix +12.2%, Silver Lake Resources +6.2%, Ramelius Resources +6.2%.
The laggards: Megaport -6.8%, Viva Energy -4.2%, REA Group -3.7%.
The low point: Oil prices fell late Thursday night as fears of a recession continued to weigh on demand. Brent crude is now priced at $95 a barrel, down from $104 a barrel at the start of the week and below its pre-Russian invasion of Ukraine levels.
As a result, Australian oil and gas producers fell this week, sending the energy sector down 3 percent in the past five sessions, after rising 27 percent in the past year.
Read more here.